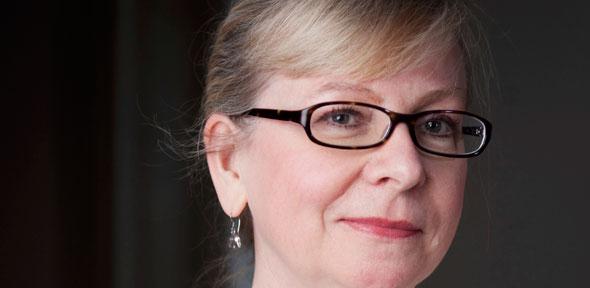 Professor Sharon Peacock has been appointed as the first Director of the Bloomsbury Research Institute, a partnership between the London School of Hygiene & Tropical Medicine and UCL dedicated to addressing the global challenge of infectious disease.
She will lead the development of a circa £50 million research facility that will bring together more than 200 leading scientists to find new treatments, vaccines and diagnostics for prevention and control of infectious diseases.
Research at the Institute will focus on the major global killers ‐ tuberculosis, HIV and malaria ‐ as well as neglected tropical diseases and emerging pathogens. It will also contribute to the international effort to address antimicrobial resistance and develop new antimicrobials, a key priority for the World Health Organization and the UK Government.
Professor Peacock, who was this year awarded CBE for services to medical microbiology, is currently Professor of Clinical Microbiology at the University of Cambridge. She has already started work with the Bloomsbury Research Institute and will take up her post full-time from September.
Professor Peacock said: "It will be a privilege to lead this Institute, which has grown out of a compelling vision to bring together the complementary knowledge and skills in infectious disease research in two world-leading academic institutions. I look forward to the exciting challenge of helping an outstanding group of scientists to come together and deliver excellence in research.
"The Bloomsbury Research Institute is very well placed to rapidly translate important new advances, and deliver a programme of work that has a positive impact on global health. Long-term benefit to global health also requires a sustained commitment to teaching and capacity building, and training people to take their place amongst the next generation of science leaders will be an essential component of our strategy."
Professor Peacock is a Fellow of the Academy of Medical Sciences, an Honorary Faculty Member at the Wellcome Trust Sanger Institute, and deputy chair of the Medical Research Council Infection and Immunity Board. She also contributed to the UK Chief Medical Officer's Annual Report on antimicrobial resistance, and led the working group on scientific priorities for the infectious diseases component of the Department of Health 100,000 genome project.
Professor Peter Piot, Director of the London School of Hygiene & Tropical Medicine, said: "We are delighted that Sharon Peacock will be joining us to lead this vital work – a strategic priority for our institutions, and for global health. Infectious diseases are far from under control and we need innovative research and development to save millions of lives worldwide."
Professor Michael Arthur, UCL President and Provost, said: "The Bloomsbury Research Institute is an exciting partnership between our two institutions and is a timely opportunity to accelerate the understanding and treatment of infectious diseases."
Sharon Peacock CBE appointed Director of the Bloomsbury Research Institute.
Notes to Editors:
About the Bloomsbury Research Institute
The Bloomsbury Research Institute is a unique partnership between the London School of Hygiene & Tropical Medicine and UCL, both world leaders in infectious disease research. The Institute aims to break down institutional and research boundaries, and develop new tools and treatments that will save lives around the world.
About the London School of Hygiene & Tropical Medicine
The London School of Hygiene & Tropical Medicine is a world-leading centre for research and postgraduate education in public and global health, with 3,900 students and more than 1,000 staff working in over 100 countries. The School is one of the highest-rated research institutions in the UK, and among the world's leading schools in public and global health. Our mission is to improve health and health equity in the UK and worldwide; working in partnership to achieve excellence in public and global health research, education and translation of knowledge into policy and practice. www.lshtm.ac.uk
About UCL (University College London)
Founded in 1826, UCL was the first English university established after Oxford and Cambridge, the first to admit students regardless of race, class, religion or gender, and the first to provide systematic teaching of law, architecture and medicine. We are among the world's top universities, as reflected by performance in a range of international rankings and tables. UCL currently has over 35,000 students from 150 countries and more than 11,000 staff. Our annual income is more than £1 billion. www.ucl.ac.uk | Follow us on Twitter@uclnews | Watch our YouTube channelYouTube.com/UCLTV
The text in this work is licensed under a Creative Commons Licence. If you use this content on your site please link back to this page. For image rights, please see the credits associated with each individual image.